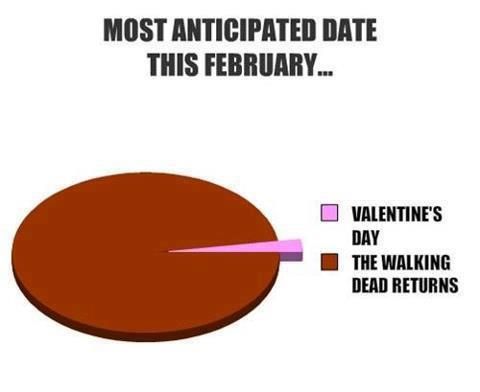 Image Source
February. It's the shortest month and we've got Valentine's Day. For TV, it used to be a very dry month but with schedules and formats changing and falling into new patterns that's not the case any more. We have new shows, returning shows and even one show that doesn't quite fit either mold but are awesome none the less. Although February doesn't have as much
new as January did
, it does have a lot to enjoy. Including the return of The Walking Dead. Brains.....
~~~~~~~~~~~~~~~~~~~~~~~~~~~~~~~~~~~~~~~~~~~~~~~~~~~~~~~~~~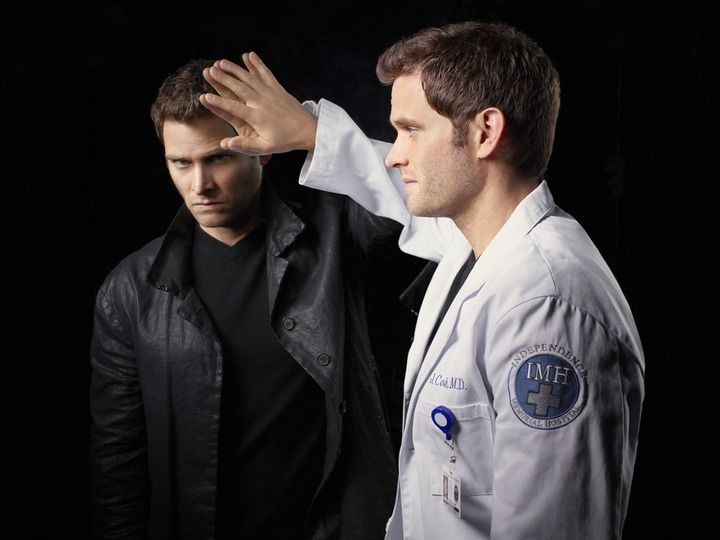 Do No Harm - Series Premiere
Friday Feb 1, 2013 at 9pm EST on
Space
If you didn't catch the series premiere Jan 31, 2013 on CTV you are in luck as the Jekyll and Hyde inspired series Do No Harm also has a home on Space Fridays at 9pm. The series stars Steven Pasquale (Rescue Me) as a neurosurgeon with an alternate personality that he chemically tries to keep under wraps. Although it may not be strictly paranormal, it certainly might be scary and it's inspired by Jekyll and Hyde so I'm definitely curious.
Here's more on the
series premise
: "Respected neurosurgeon Dr. Jason Cole has it all: a great job, a winning personality -- and a dangerous alternate personality. For years Jason has been able to keep his other self -- a devious, borderline sociopath who goes by the name of Ian -- in a chemical prison with a powerful sedative, but his body has developed a resistance, allowing Ian to escape. And Ian is angry about the time he has lost. With so much to lose, Jason must find a way to stop Ian from destroying everything that Jason has worked so hard to build."
See more about
Do No Harm on Space here
, or watch the
Pilot episode at CTV.ca here
.
~~~~~~~~~~~~~~~~~~~~~~~~~~~~~~~~~~~~~~~~~~~~~~~~~~~~~~~~~~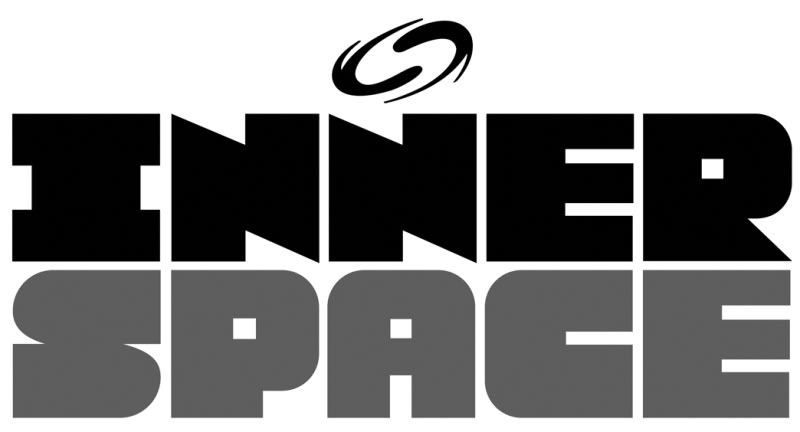 InnerSpace: Top 25 Lists Specials
Everyone love lists, and InnerSpace has our geekdar spiking with their
Top 25's Lists
in the areas we love from the 25 Stars to Watch, Top 25 Sexy SciFi Stars and already released Top 25 Video Game Characters. It's always fun to watch countdown specials, but even more so when they have folks from the series you love. I hear they talk to actors from Merlin, Being Human (North American) and the upcoming original series Orphan Black. Very exciting!
InnerSpace: Top 25 Stars to Watch
Feb 1, 2013 at 6:30 on
Space
InnerSpace: Top 25 Sexy SciFi Stars
Feb 8, 2013 at 6:30 on
Space
Also check out the
Top 25 Video Game Characters here
.
See more about
Innerspace on Space here
.
~~~~~~~~~~~~~~~~~~~~~~~~~~~~~~~~~~~~~~~~~~~~~~~~~~~~~~~~~~

The Walking Dead - Season 3 Returns
Feb 10, 2013 on
AMC Canada
It feels like it's been forever since we hit the gripping mid-season finale in this third season of The Walking Dead. I know I can run hot and cold on the show depending on the season, but there is no question in my mind that the third season has been spectacular. AMC's hit zombie series debuted all the way back in Halloween 2010 has skyrocket ratings, bringing new and old zombie fans out of the woodwork in scary masses.
We occasionally check in on this one on the podcast, but have been pretty actively talking about it through Season 3 so I know Suzie and I will be so happy to see it back on the air with new episodes. See all Hexed
podcasts and posts where we've discussed The Walking Dead here
.
See more about
The Walking Dead on AMC here
.
~~~~~~~~~~~~~~~~~~~~~~~~~~~~~~~~~~~~~~~~~~~~~~~~~~~~~~~~~~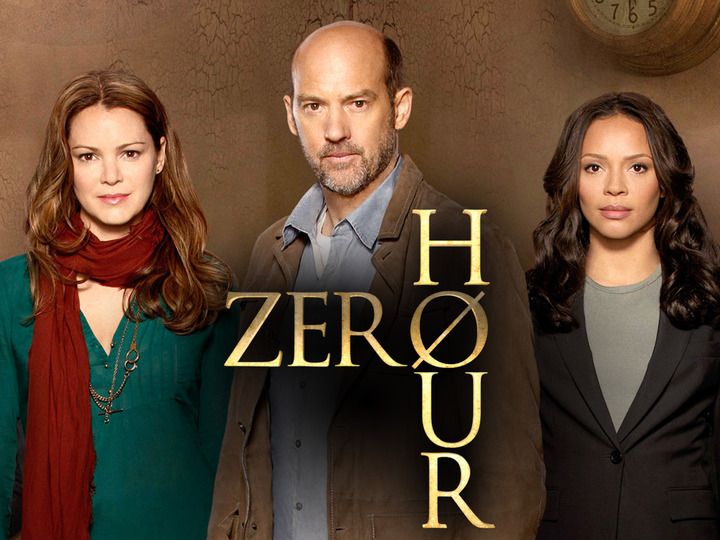 Zero Hour Series Premiere
Feb 14, 2013 on
ABC
It's been a while since we've had a good conspiracy series, but
Zero Hour
looks like it might fit that bill with an editor of a skeptic magazine, centuries old mysteries and it looks like a paranormal connection. I know I can't wait to check it out.
Zero Hour
stars Anthony Edwards, Carmen Ejogo, Scott Michael Foster, Addison Timlin, Jacinda Barrett and Michael Nyqvist.
Here is the
series premise
: "Hank Galliston is a self-professed paranormal junkie, but his experience is mainly limited to his magazine Modern Skeptic until the day his wife is abducted from her antique clock shop, pulling him into a mystery that stretches around the globe and over centuries. Hank learns that one of his wife's clocks contains a treasure map that may lead to something cataclysmic, and he must unlock its secrets while making sure it doesn't fall into the wrong hands. Hank's associates, Rachel and Arron, and FBI agent Becca Riley join him as he races against time to find his wife and save humanity."
See more about
Zero Hour on ABC here
.
~~~~~~~~~~~~~~~~~~~~~~~~~~~~~~~~~~~~~~~~~~~~~~~~~~~~~~~~~~
Cult Series Premiere
Feb 19, 2013 on
CTV2
We chatted about
Cult
way
back last February when it was first announced
and
again when it was noted as a mid season show
and honestly the pull for me was that there was a blogger character, which now isn't quite at the forefront. It's about a show called Cult, that's about cults with lots of followers. I wonder if there will be any too-close-to-feeling-like-The Following, but I think they are going for different audiences. All that being said it still sounds very interesting and I adore many of the actors involved, so I know I'll be checking it out. It's a
CW show
, but will be airing here in Canada on
CTV2
.
Cult
stars Matt Davis (Alaric on Vampire Diaries), Jessica Lucas, Alona Tal (Jo on Supernatural) and Robert Knepper (T-Bag on Prison Break).
Here is a
series description
: "Investigative journalist Jeff Sefton has learned to laugh off his brother Nate's relentless string of obsessions, especially his latest rant that a hit TV show intends to harm him. However, when his brother mysteriously disappears, Jeff takes Nate's paranoia seriously, and in the process uncovers the dark underworld of the TV show Cult and its rabid fans. The only person who seems willing to help Jeff with his investigation is Skye, a young research assistant for "Cult," who has also started to grow suspicious of the increasingly dark happenings surrounding the show. he fictitious show, centered on the cat-and-mouse game between charismatic cult leader Billy Grimm and LAPD detective Kelly Collins, has become an obsession for its viewers – and now some of its devotees seem to be taking their fixation to deadly extremes in the real world. As Jeff and Skye dig deeper into the fan world, they discover that the gruesome plot twists on television are much more than fantasy for some very unfortunate people. The hardcore fans of Cult would kill to see what happens next..."
See more about
Cult on CTV2 here
, and
check out clips of the show at CW's YouTube channel here
.
~~~~~~~~~~~~~~~~~~~~~~~~~~~~~~~~~~~~~~~~~~~~~~~~~~~~~~~~~~
Stranded Series Premiere
Specific date is TBC, but it
will be on Space on Wed Nights
.
The
SyFy premiere date for Stranded is Feb 27, 2013
so I'm hoping that is when we will see it on
Space
too.
Stranded is a non-fiction show that has paranormal enthusiasts who self record footage of an overnight stay at a haunted location. It's created by Destination Truth's Josh Gates and looks like a really interesting addition to the roster of non-fiction paranormal shows. I can't wait to check it out.
Here is a
series description
: "Created by Josh Gates (Destination Truth), Stranded is an all-new reality series that documents an unconventional – and terrifying – paranormal and psychological experiment. Each episode features the self-recorded footage of a diverse group of every-day paranormal enthusiasts - from newlyweds and a brother-in-law to a trio of roommates. Each team of three will be stranded at one of the most haunted locations in America and record the entire experience with hand-held cameras creating a suspenseful, completely unscripted first-hand account of each group's stay. Over the course of the confinement, the group will cope with increasingly pervasive feelings of fear and desolation, resulting in an experiment that represents a unique combination of psychology and the paranormal."
~~~~~~~~~~~~~~~~~~~~~~~~~~~~~~~~~~~~~~~~~~~~~~~~~~~~~~~~~~
Also Awesome:
Although it's neither new nor returning in this carnation, but it's still awesome. If you want to catch up on Game of Thrones from the beginning, Showcase is starting to air the series as of February 15, 2013.