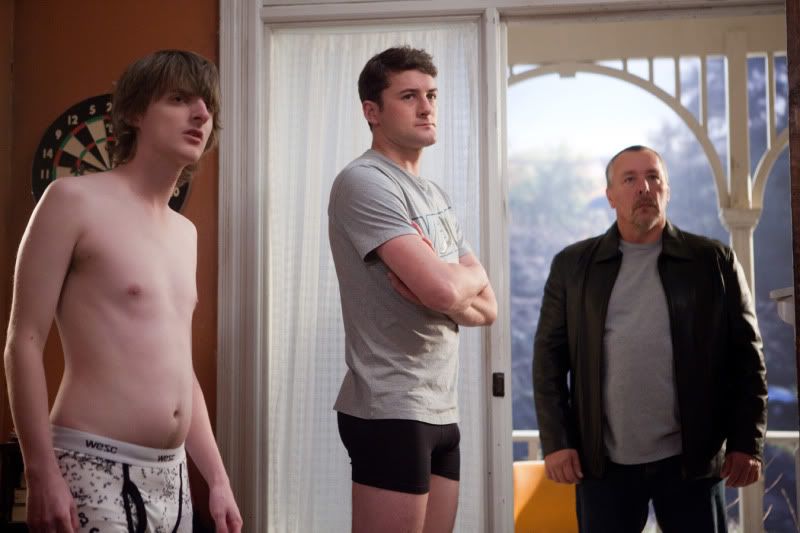 Image: The Almighty Johnsons Zeb, Axl & Big Scary Guy from Episode 1 premieres Monday, Jan. 14 at 10 p.m. ET
There are tons of shows starting, returning, and finishing this week (
check out a full January list here
), but I'm a sucker for those Kiwis and new non-fictions shows so we have a two way tie for the
Paranormal Pick of the Week:
The Almighty Johnsons Season 2 Premiere
Monday January 14, 2012 at 10pm ET on
Space
I'm over the moon excited that we are get Season 2 of The Almighty Johnsons (thank you
Space
!), this New Zealand TV series following a group of brothers that are Norse Gods just completely won us over last summer. Season 2 starts here in Canada this week and Season 3 is in the works in New Zealand, so hopefully we'll get to see EVEN MORE!
~~~~~~~~~~~~~~~~~~~~~~~~~~~~~~~~~~~~~~~~~~~~~~~~~~~~~~~~~~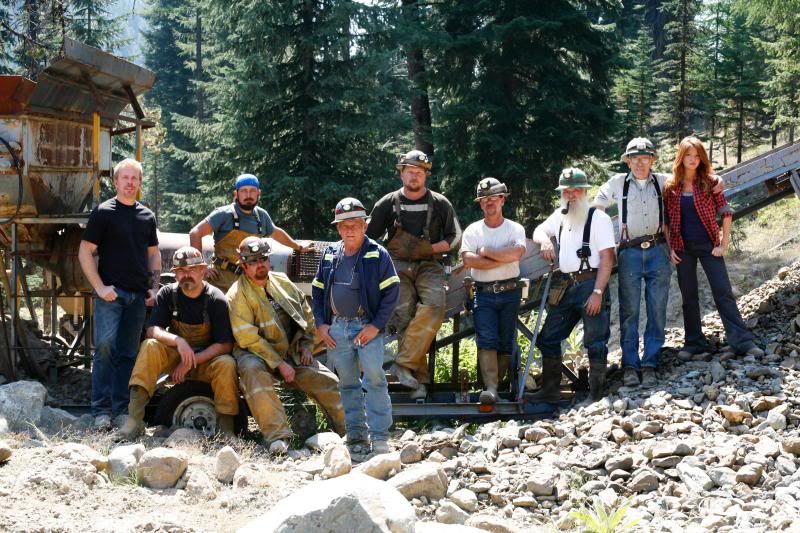 Ghost Mine Series Premiere
Wednesday January 16, 2013 at 10pm ET on
Space
This is a new non-fiction paranormal series set in a mine with paranormal activity. Want to know more? Here is the
series description
:
"In the remote woods of Oregon lays one of the richest gold mines in the U.S. For the last 100 years, it has remained abandoned -- until now. Soon to be re-opened by a scraggly group of miners, these hardy souls will battle the elements to find their fortune. But with a rich history of paranormal activity surrounding the mine, they may just find something else."
Also Awesome
Haven Season 3 Finale - Friday January 18, 2013 on Showcase (check your local listings for time); The season finale for Haven was to air back in December, but do to odd circumstances a very tactful and sensitive choice was made to push it forward. That means we'll be getting the season finale here in January with 2 back to back episodes. I highly recommend checking your local listings, as when I checked mine it actually starts an hour early with the 2 eps and I'm sure none of us want to accidentally turn in 1 hour in!
Fringe Series Finale - 2 hours of Fringe this Friday January 18, 2013 and like Haven make sure you check your local listings. In my hood it's airing 1 hour early, and then for 2 hours total.
Being Human North American Season 3 Premiere - Monday January 14, 2012 at 9pm ET on Space, although this Canadian-American co-production based on the British BBC series following the challenges of three supernatural roommates (a ghost, vampire & werewolf) was a bit rocky in Season 2, I'm still curious to see what season 3 brings.
Face Off - Season 4 Premiere- Tuesday January 15, 2013 at 9pm ET on Space
Vampire Diaries, Supernatural and Arrow all return with new episodes this week as well.