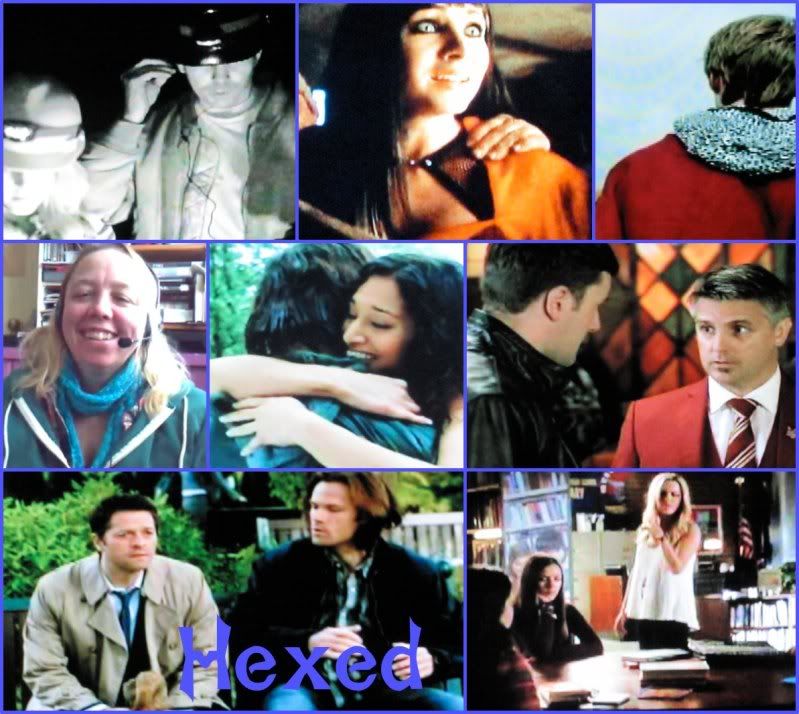 We are now back in the regular swing of things here at Hexed and chat all our regular shows of Lost Girl, Being Human (North American), The Almighty Johnsons and Supernatural and Vampire Diaries which returned from hiatus this week. We also discuss the series opening of the new non-fiction paranormal series on Ghost Mine (which we are loving so far!) and also chat briefly about the recent spooky episode of Merlin.
A few spoiler notations for any new folk, we discuss the shows in depth for please watch them first and then listen. For any US watchers of Lost Girl please note that we are following the Canadian schedule of the show and therefore will be 1 week ahead. This week we also introduce back our reverse-spoiler notation for Being Human (North American) where we may refer to things that have happened in the British Series (season 1 - 4), so hopefully you have seen both before listening.
All the shows are back again this week, so we'll be back for more next week when we'll also dive into the Haven Season 3 finale!
Show Notes
Time Coding
0:00 - 1:15 Intro
1:15 - 20:45 News
20:45 - 34:45 Lost Girl S3 Ep 2 and 3 Subterrfaenean and ConFaegion
34:45 - 49:50 Ghost Mine Series Premiere Descent Into Darkness
49:50 - 59:32 Supernatural S8 Ep 10 Torn and Frayed
59:32 - 1:10:45 Vampire Diaries S4 Ep 10 After School Special
1:10:45 - 1:26:55 Being Human (N.American) S3 Ep 2 (Dead) Girls Just Wanna Have Fun
1:26:55 - 1:37:45 The Almighty Johnsons S2 Ep 2 Frigg Magnet
1:37:45 - 1:41:30 Merlin S5 Ep 3 The Death Song of Uther Pendragon
1:41:30 - 1:44:26 Outro
Hexed: Sisterhood of the Supernatural
All Supernatural TV. All the Time.
The Fine Print (spoiler notations)
We talk about the shows in depth, so please watch first and then listen. We don't look ahead or watch trailers, teasers, look at casting info, so any predictions and commentary are from our own minds.

For Being Human North American fans, we have a unique reverse-spoiler notation as we've seen the UK version of Being Human up to and including Season 4, so we may touch on characters and events from that series as well, so please watch it first if you want to be spoiler free!