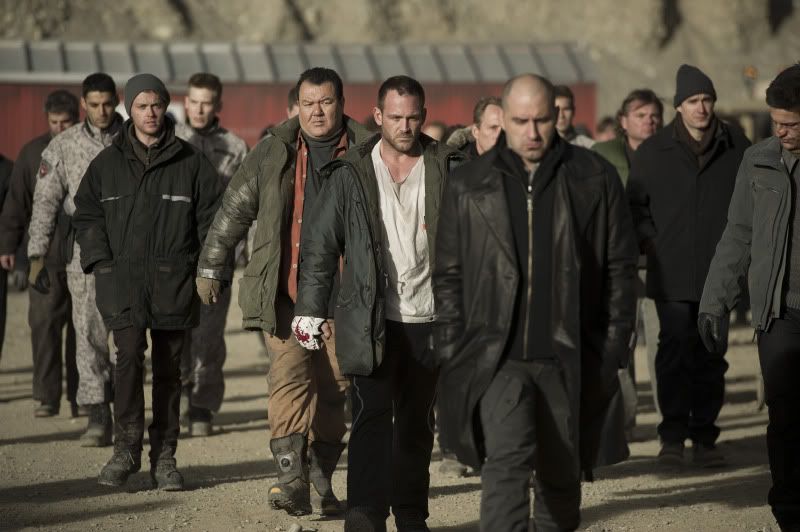 Borealis Image: Fighters make their way to the cage
UPDATE
: You can
watch Borealis online over at the Space Website here
. I don't know how long this will be available, so if you haven't seen it yet watch it while you can! Or, watch it again because it was so awesome!
We chatted about
Borealis
back in the
2012 Pilot Blitz back last Feburary
, at which time it was looking to be a series however now it's a film. And it's on
Space
, tonight at 9pm ET!
Here is an
updated description
: "Set 30 years in the future, Vic (Ty Olsson, SUPERNATURAL), an ex-ultimate fighter, is the owner of the only airstrip, hotel, and bar in the high Arctic frontier town of Borealis. He does his best to keep the peace amongst a vast array of clashing characters in this lawless international free zone that sits on top of the world's last remaining oil."
And the previous the
description from last winter
: "Set approximately 30 years in the future, tells the story of a DEADWOOD-like frontier town situated in the high Arctic. The series explores the political, environmental and social impact of a world in which the polar icecaps have melted and countries are vying for the last vestiges of oil in the Arctic."
I couldn't find a trailer, but here is a clip:
It looks like it's gone though some changes in the idea since we first discussed it, but I'm still very curious to see it and happy to hear it will be airing. I'll be checking it out! Here's some more images to enjoy from Borealis.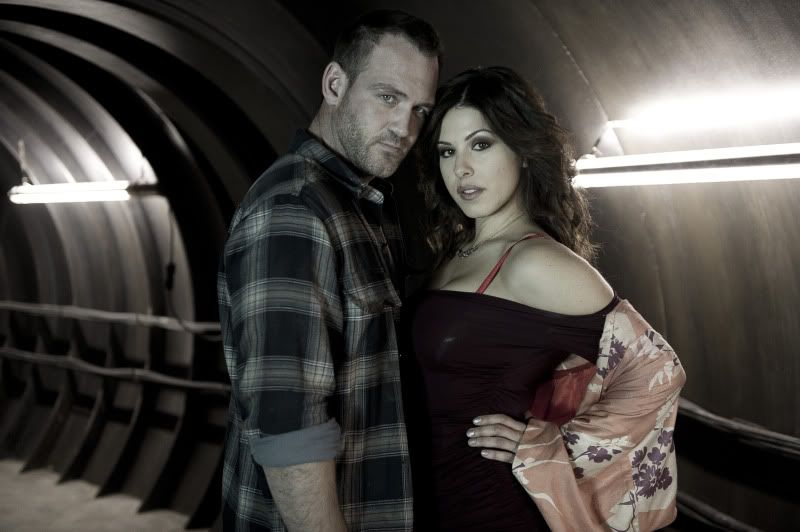 Borealis Image: Vic (Ty Olsson) and Bettina (Cristina Rosato)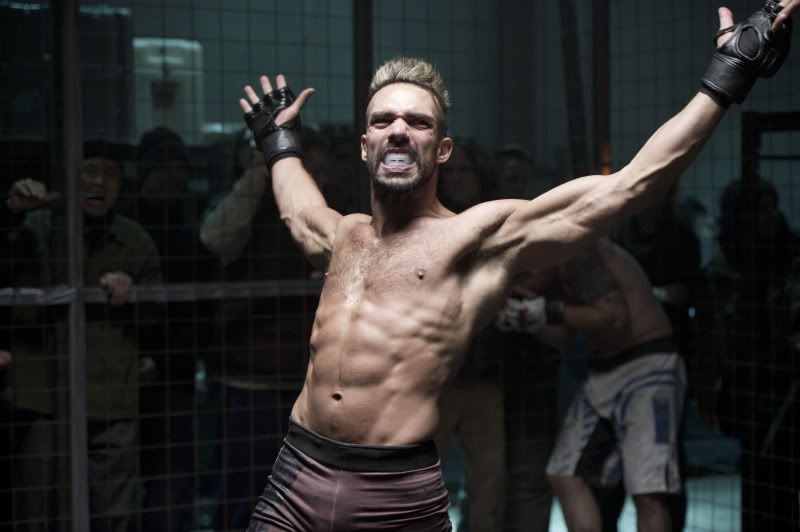 Borealis Image: Sergei (Darren Shahlavi) in the cage