Orphan Black comes to Space March 2013!
We've been keeping tabs on
Orphan Black
since last September
, so it's exciting to see a sneak peak of this new 10-episode series following a multitude of characters, all played by
Tatiana Maslany
(
Grown Up Movie Star
, The Vow) who turns out to be a 'genetically identical individual', aka clone, and these clones are being hunted down by assassins. Yep. That's hooked me.
Here's more about the series from the
media release
: "In ORPHAN BLACK, Maslany stars as Sarah, an outsider, orphan, and street-wise chameleon who has a murky past and tenuous future after she witnesses a woman's suicide. After deciding to assume the identity of the dead stranger who looks just like her, Sarah learns the dizzying truth – that she and the dead woman are clones. As Sarah searches for answers, she discovers another chilling fact: there are more clones out there. They are all genetically identical individuals who were planted in unsuspecting birth parents and nurtured in completely different circumstances. They have no idea who created them – or why – but they need to discover the reason in a hurry. An assassin is killing them, one by one."
Orphan Black is noted as a 10 episode series, and is produced by Temple Street Productions in association with Bell Media and BBC America.
I can't wait to hear more! Until then, here is an awesome still for you to enjoy: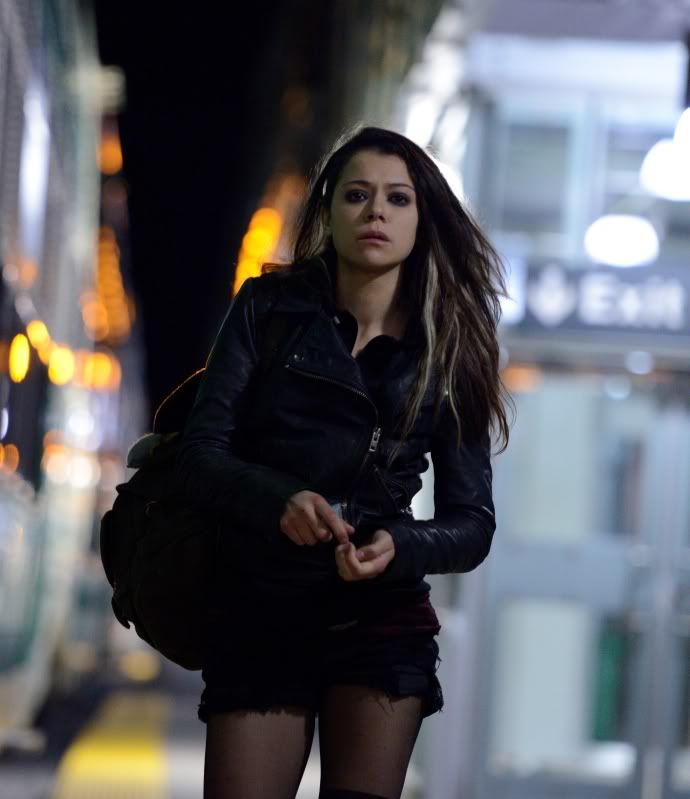 Image: Tatiana Maslany in Orphan Black