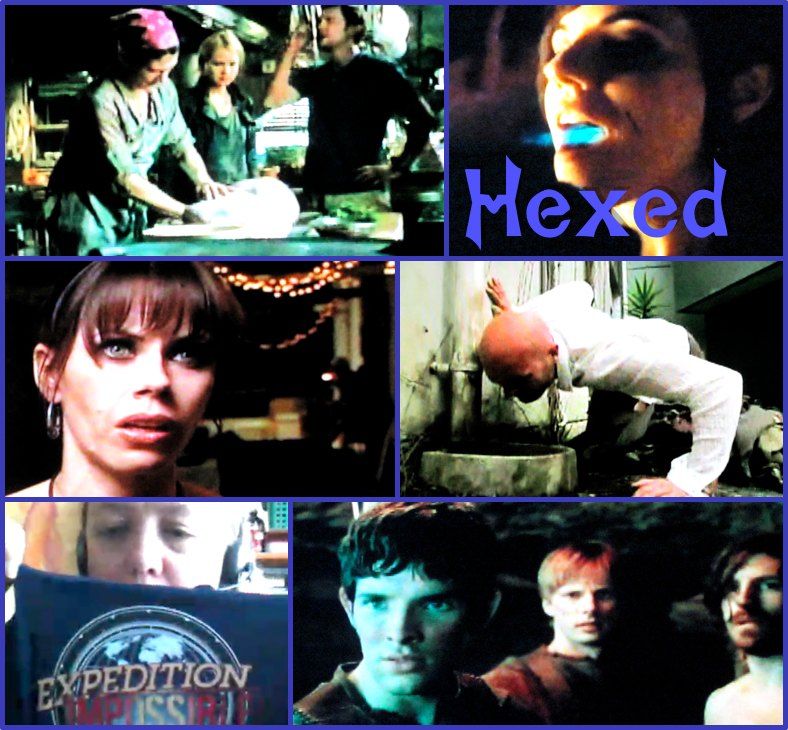 Suzie and Shannon are back for our first podcast of 2013 and who knew there would be so much to enjoy in just the first two weeks of the year? We have the Season 3 premiere of Lost Girl (and Lost Girl ConFaeDential), season 2 Premiere of The Almighty Johnsons (thank you SPACE!), Season 3 premiere of Being Human (North American) to enjoy. Plus with the fifth and final season of Merlin beginning we check in on that, Suzie's caught up with Primeval: New World so we have some dinosaur talk, we lament over the awesomeness of Borealis which we only get in a TV movie format and check out the non-fiction show of The Haunting Of...; plus news galore including the recently announced Canadian Screen Awards.
We'll be back next week to chat return of many of our regs like Supernatural and Vampire Diaries plus the Season 3 finale of Haven.
Show Notes
Canadian Screen Awards Nominations announced: Continuum, Lost Girl, Haven, Being Human (North American), Todd and the Book of Pure Evil and Santuary all nominated
Ghost Mine will be on Space starting Wed Jan 16, 2012 at 10pm, plus entire Jan Space Schedule including dates for Ripper Street, The Following many return/debut dates and a new one.
Borealis 2 hour TV Movie will air on Space Fri Jan 11 at 9pm although the series wasn't picked up.
More on Canadian pilot airings (including Borealis) legalise
CanCon Mondays on SyFy starting Jan 14 with back to back block of Continuum, Being Human (N.American) & Lost Girl
Anna Silk (Bo on Lost Girl) Pregnancy News, whom they are publicly calling Ninja! Found out just before started shooting last episode of the season. And she's 38. Wow. I wouldn't have guessed that.
Defiance S1 will premiere in April 15, 2013 on Showcase; it's the TV show that will also concurrently be an MMO.
The Bates Motel starts on A&E in March (from commerical), it's a prequel to Psycho.
Space looks like it's picked up both Stranded (follows paranormal enthusiasts stranded in haunted houses/locations) and Do No Harm (A brilliant neurosurgeon who has to battle his own alter-ego so that he can live a normal life. ) for Feb 2013
Orphan Black Teaser and Artwork (and potential release date: March 30, 2013 but that might only be the BBC America date).
Primeval: Revelations, a series of short films inspired by the TV series Primeval, coming Summer 2013.
Being Human UK S5 Blogger over at BBC Blogs!
Time Coding:
0:00 - 1:30 Intro
1:30 - 27:09 News
27:09 - 34:30 Lost Girl ConFaeDential
34:30 - 43:00 Lost Girl S3 Ep 1 (Season Premiere) Caged Fae
43:00 - 53:50 The Almighty Johnsons S2 Ep 1 (Season Premiere) And Then She Will Come to You
53:50 - 1:09:10 Being Human (N.American) S3 Ep 1 (Season Premiere) It's a Shame About Ray
1:09:10 - 1:19:10 Merlin Season 5 General Discussion
1:19:10 - 1:31:50 Primeval: New World General Discussion
1:31:50 - 1:41:50 Borealis
1:41:50 - 1:51:50 The Haunting Of…
1:51:50 - 1:54:25 Outro
Hexed: Sisterhood of the Supernatural
All Supernatural TV. All the Time.