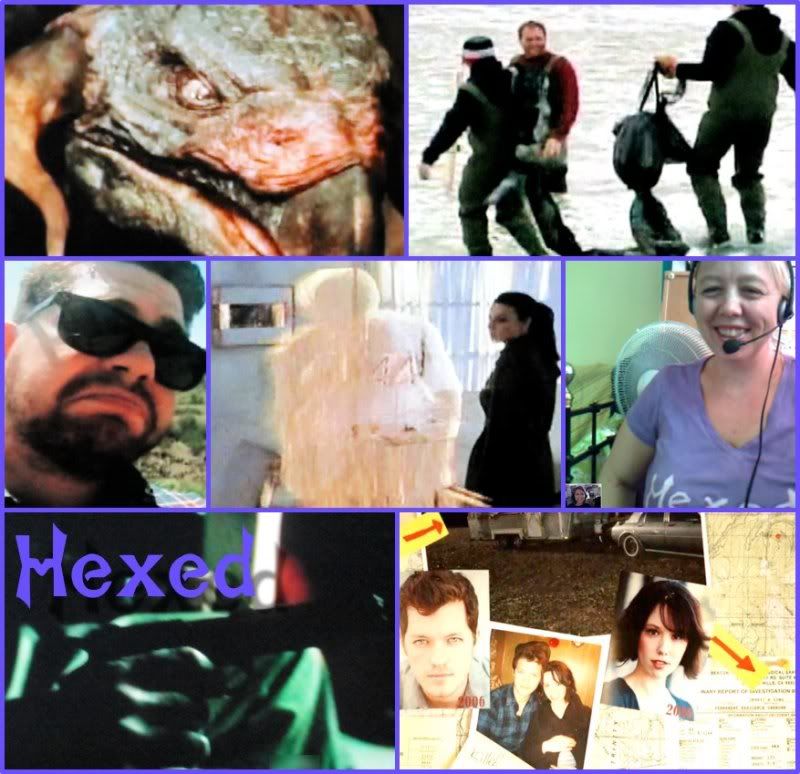 Summer TV fun continues to impress as Suzie & Shannon continue to enjoy our regular shows of Teen Wolf & Continuum and the finale of Fact or Faked. We also dive into premieres +1 for several shows including the new adventure show Sinbad, and non-fiction shows School Spirits (which we LOVE) and Haunted Highwauy. There is so much to watch that except for this crazy heat we'd never even know it's summer!
We sound a little different this week as Shannon's using a new computer (YAY) but a little quite (not so yay) and we also while we are chatting too so that's a lot of tech awesome (which we made it through - go us!). There is an odd occasional electronic purr-like sound that's a bit of a mystery & I'll try and solve that soon!
Show Notes
Time Coding
0:00 - 1:00 Intro
1:00 - 12:20 News
12:20 - 30:25 Teen Wolf S2 Ep 8 Raving
30:25 - 41:00 Continuum S1 Ep 7 The Politics of Time
41:00 - 57:35 Sinbad S1 Ep 1 & 2 Episode 1 & Episode 2
57:35 - 1:09:10 Fact or Faked: Paranormal Files S2D/3 Ep 12 (season finale) Iceland Worm Monster; Stonehenge Secrets
1:09:10 - 1:22:05 School Spirits S1 Premiere Ep 1 & 2 Sorority House Terror & Dorm Room Nightmare
1:22:05 - 1:35:45 Haunted Highway S1 Premiere Ep 1 & 2 Bear Lake Beast/Vergas Hairy Man & Darkman of Standing Rock; Blackstar Shadow Man
1:35:45 - 1:37:15 Outro
The Fine Print (spoiler notations)
We talk about the shows in depth, so please watch first and then listen. We don't look ahead or watch trailers, teasers, look at casting info, so any predictions and commentary are from our own minds.
Subscribe to Hexed via
or
iTunes
.
Hexed: Sisterhood of the Supernatural
All Supernatural TV. All the Time.