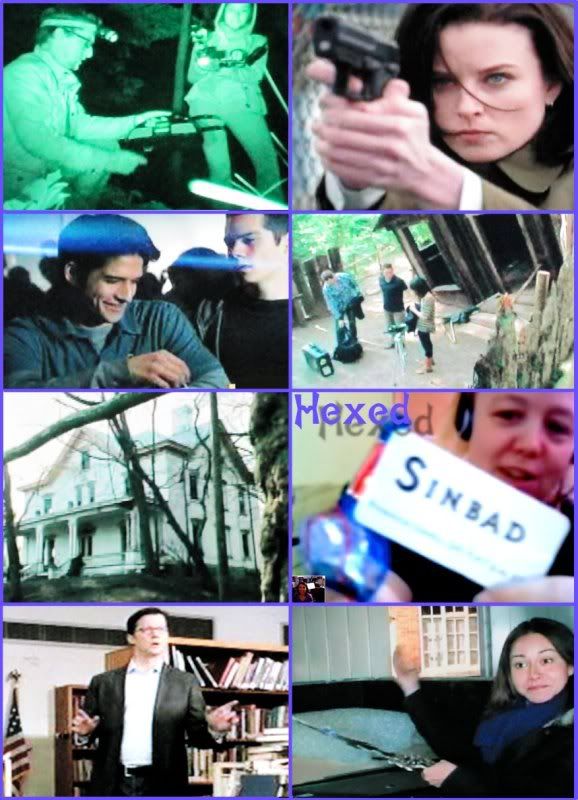 On this weeks episode of Hexed Suzie & Shannon catch up with 2 weeks worth of Teen Wolf, Fact or Faked and the most recent episode of Continuum. Suzie also shares first reactions from new non-fiction shows Haunted Highway and School Spirits and we talk briefly about the series premiere of Sinbad which Suzie enjoyed.
We'll be back next week with more of ALL of the shows, including the Fact or Faked finale and deeper discussions on Sinbad as well Shannon's reactions to Haunted Highway and School Spirits, plus our regs Teen Wolf and Continuum.
Show Notes
Time coding
0:00 - 1:05 Intro
1:05 - 12:57 News including Sinbad mini-review
12:57 - 32:18 Teen Wolf S2 Ep 6 & 7 Frenemy & Restraint
32:18 - 46:16 Continuum S1 Ep 6 Time's Up
46:16 - 1:04:15 Fact or Faked: Paranormal Files S2D/3 Ep 10 & 11 Into the Vortex/Tavern Shapeshifter & Surveillance Specter/Morgue Mystery
1:04:15 - 1:11:25 Haunted Highway Series Premiere S1 Ep1 Bear Lake Beast/Vergas Hairy Man
1:11:25 - 1:18:00 School Spirits Series Premiere S1 Ep1 Sorority House Terror
1:18:00 - 1:22:07 Outro
Poll Results on What Summer TV You are Watching:
Continuum - 72%
Alphas - 45%
Teen Wolf - 45%
True Blood - 36%
The Almighty Johnsons - 18%
Fact or Faked: Paranormal Files - 13%
School Spirits - 13%
Haunted Highway - 13%
Sinbad - 13%
Thanks for voting!
Subscribe to Hexed via
or
iTunes
.
The Fine Print (spoiler notations)
We talk about the shows in depth, so please watch first and then listen. We don't look ahead or watch trailers, teasers, look at casting info, so any predictions and commentary are from our own minds.
Hexed: Sisterhood of the Supernatural
All Supernatural TV. All the Time.