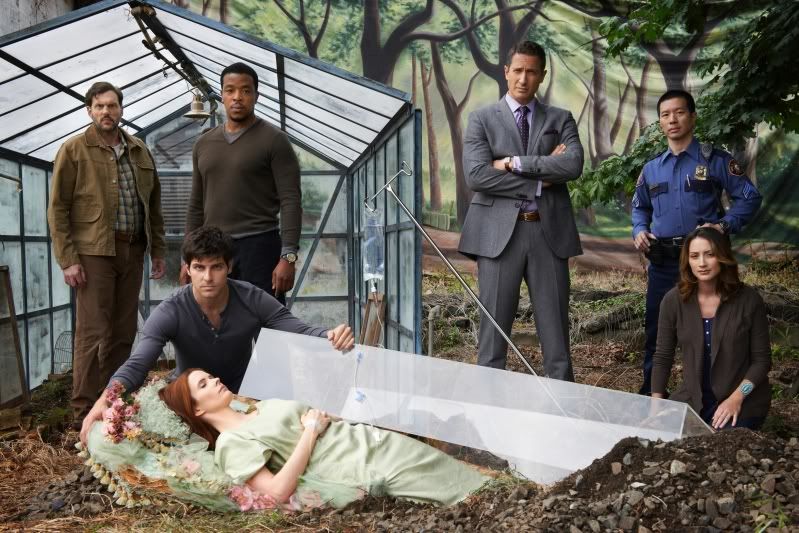 It has been way to long since we've seen an new episode of
Grimm
....before Fringe finale'd forever, before Haven finished up Season 3, before we make our Christmas lists but it's finally come back to us! And it will be nice to have something new on Fridays to enjoy with all our Wesen friends, and foes! That makes this weeks
Paranormal Pick of the Week
is logically:
Grimm - Season 2 Returns
Friday March 8, 2013 on
CTV
~and~
Sunday March 10, 2013 on
Space
If you are unfamiliar with this fantastic series, here is a
description
: "Nick Burkhardt thought he prepared himself for the realities of working as a homicide detective until he started seeing things he couldn't quite explain.
When his ailing Aunt Marie arrives, Nick's life turns upside down when she reveals they are descendants of an elite group of hunters, also known as "Grimms," who fight to keep the balance of humanity safe from the supernatural creatures of the world."
See more about Grimm at
CTV
and see all
Hexed's posts and podcast on Grimm here
.