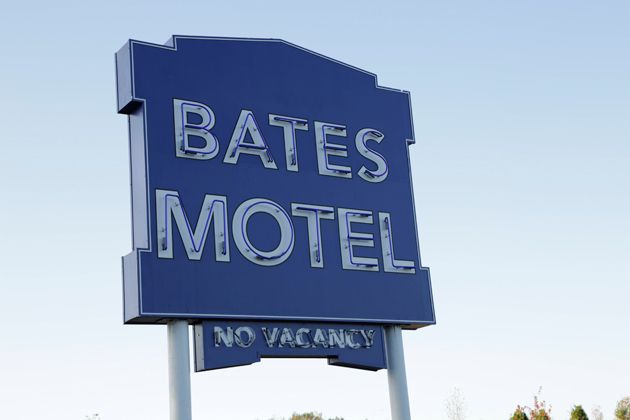 We still don't know how paranormal
Bates Motel
(or if it even will be...), but the eerie feel and great casting makes this Psycho prequel series is enough bait to hook us as the
Paranormal Pick of the Week
:
Bates Motel ~ Series Premiere
Monday March 18, 2013 on
A and E
at 10pm EST
Here is the
series premise
: After the death of her husband, Norma Bates buys a motel in the picturesque coastal town of White Pine Bay, giving herself and teenage son Norman a chance to begin anew. Shy Norman is reluctant at first, but with the help of his mother -- with whom he shares an intensely close relationship -- the boy begins to open up to others and make new friends. Some locals, however, aren't as friendly and welcoming to the Bates, who discover that because White Pine Bay isn't as peaceful as it appears, they are forced to do whatever it takes to survive."
Bates Motel Stars Freddie Highmore, Vera Farmiga, Mike Vogel, Nestor Carbonell, Max Theiriot, Keegan Connor Tracy, Nicola Peltz and Olivia Cooke.
See more at the
Bates Motel website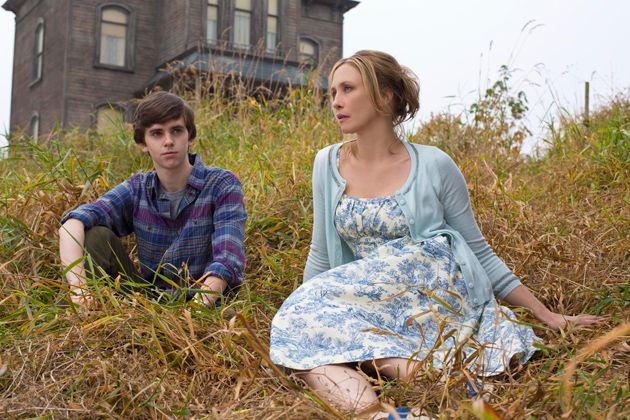 Image: Freddie Highmore and Vera Farmiga in Bates Motel