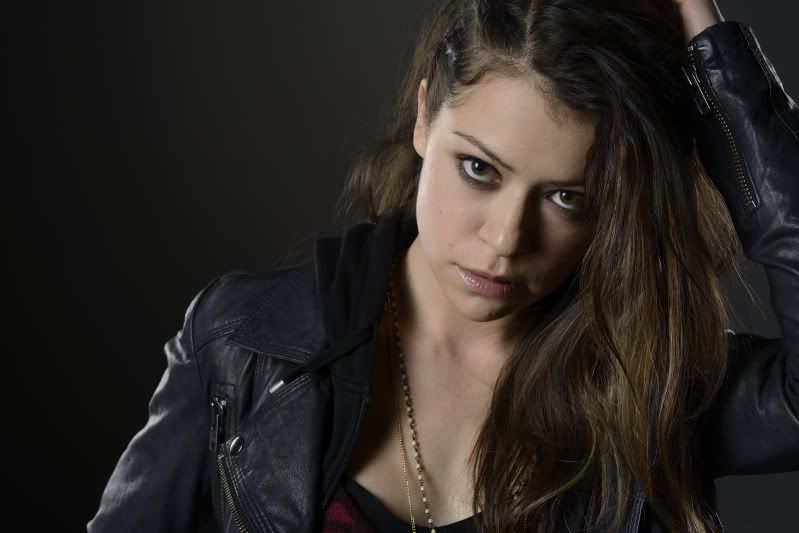 I'm so excited after waiting and waiting and waiting we will finally get to see the series premiere of
Orphan Black
, a science fiction series with a mysterious (and possibly conspiracy) edge which begins airing this Saturday March 30, 2013 on Space. It's a shoe-in by a landslide for this weeks
Paranormal Pick of the Week
.
Orphan Black ~ Series Premiere
Saturday March 30, 2013 at 9pm ET on
Space
We've been
keeping tabs
on Orphan Black since the series since it was
first announced in fall 2012
, as it has a fascinating premise and awesome casting made it a perfect selection to chat about there at
Hexed
.; Here is the scoop on the show from a
media release
:
"What happens when one day you realize you're not alone, and there are people out there who look just like you? SPACE announced today that its highly anticipated new Original Series ORPHAN BLACK will premiere Saturday, March 30 at 9 p.m. ET, following the return of SPACE's #1 series, and fan favourite, DOCTOR WHO at 8 p.m. ET. Produced by Temple Street Productions for SPACE and BBC America, the gripping new 10 episode drama ORPHAN BLACK stars Tatiana Maslany (Cas & Dylan, Picture Day) in the lead role of Sarah, an outsider and orphan whose life changes dramatically after witnessing the suicide of a woman who looks just like her. Sarah assumes the dead woman's identity, her boyfriend, and her bank account. But instead of solving all her problems, the street smart chameleon is thrust headlong into a kaleidoscopic mystery. Sarah makes the dizzying discovery that she and Beth, the dead woman, are clones…but are they the only ones? Sarah quickly finds herself caught in the middle of a deadly conspiracy, racing to find answers."
See more about
Orphan Black at Space
.
~~~~~~~~~~~~~~~~~~~~~~~~~~~~~~~~~~~~~~~~~~~~~~~~~~~~~~~~~~
Also Awesome:
Doctor Who - Season 7 Returns Saturday March 30, 2013 on Space, this one feels more like a new start to me but it's apparently a continuation. Here are more of the details about the 8 episodes to round out Season 7: "The Doctor is back in a fantastic adventure written by the show's lead writer and executive producer, Steven Moffat. The episode - the first in a run of 8 - is directed by Colm McCarthy whose previous credits include Hustle, Spooks and Endeavour. See more about Doctor Who at Space.ca.
Revolution Season 1 Returns Monday March 25, 2013 on CityTV. The ratings for Revolution where definitely on the impressive side of things for this post apocalyptic/flashback heavy action/revolutionary series starring Tracy Spiridakos, Billy Burke and Giancarlo Esposito. If you've been anxiously awaiting, than you'll be very happy to see the show coming back tonight! See more about Revolution at CityTV.com
Game of Thrones Season 3 Premiere Sunday March 31, 2013 on HBO Canada; this fantasy series based on the George R.R. Martin series has really taken people by storm. I'm way behind on this one. WAY BEHIND. I would love to catch up. And for those caught up I'm srue they will be tuning inot to see how the story continues to unfold. See more about Game of Thrones at HBO Canada.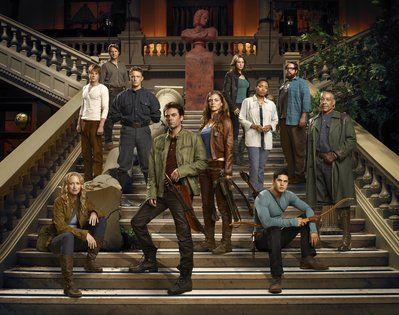 Above: The Cast of Revolution