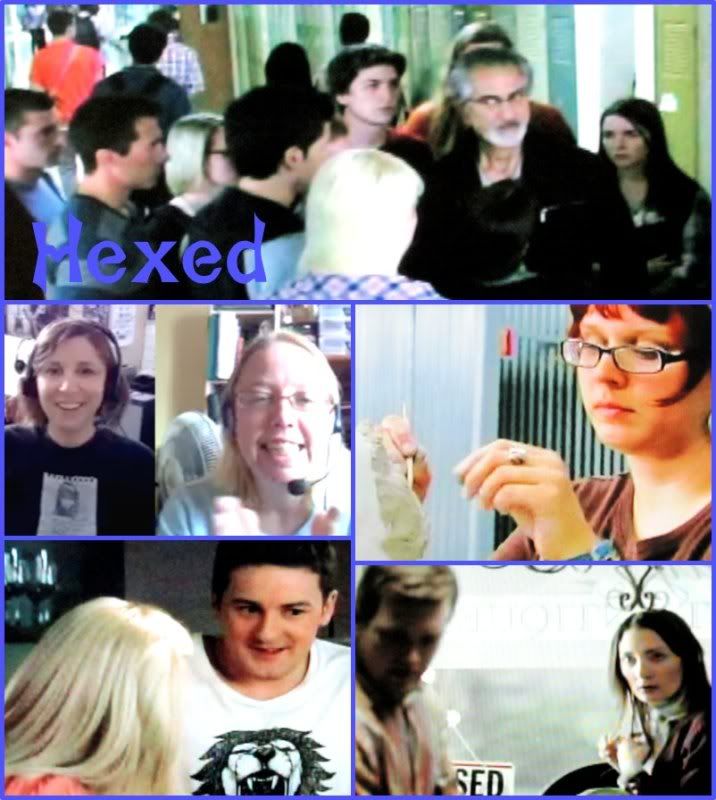 On this weeks episode of Hexed, Suzie & Shannon continue to enjoy the summer show offerings of Alphas, The Almighty Johnsons, Face Off and dive into Paranormal Witness deeply for the first time. It felt like a bit of a quite week, but the shows certainly packed a punch.
We'll be back next week with more discussions of all of these shows and hopefully will get a chance to see and share thoughts on the series premiere of Revolution which airs Monday September 17, 2012.
Time Coding
0:00 - 2:50 Intro
2:50 - 8:50 News
8:50 - 21:40 Alphas Season 2 Ep 7 Gods and Monsters
21:40 - 33:55 The Almightly Johnsons Ep 7 Bad Things Happen
33:55 - 45:40 Paranormal Witness S2 Ep 5 Lady on the Stairs
45:40 - 1:08:00 Face Off Season 3 Ep 3 Year of the Dragon & Ep 4 Alice in Zombieland
1:08:00 - 1:12:25 Outro

Show NotesThe Fine Print (spoiler notations)
We talk about the shows in depth, so please watch first and then listen. We don't look ahead or watch trailers, teasers, look at casting info, so any predictions and commentary are from our own minds.

Subscribe in a reader

New Feed Updated as of September 2012