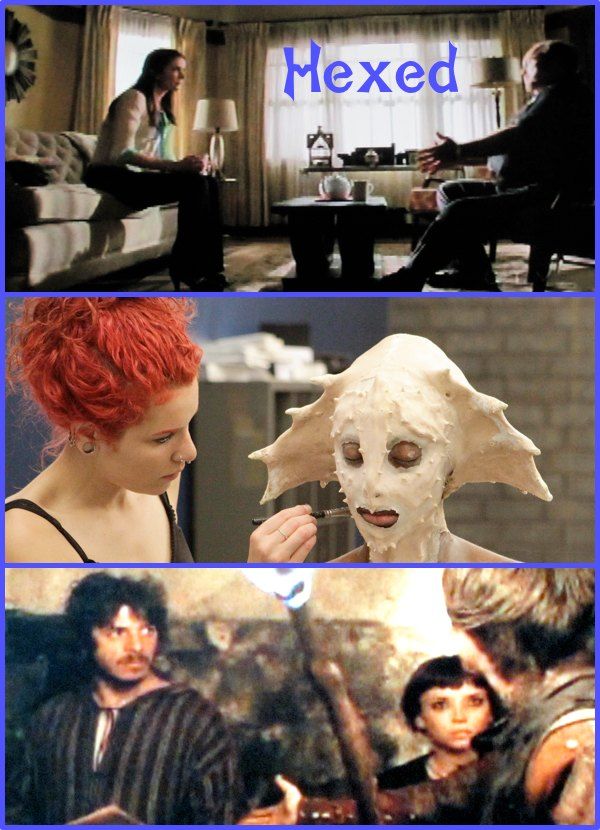 On this weeks episode of Hexed, Suzie & Shannon are back on yet another new feed (we really hope this is the last move, thanks for your patience!) and with the Labour Day weekend it's a quiet TV week but we catch up with new episodes of Grimm, Face Off and Sinbad. And a bit of a disclaimer on Grimm, please remember Shannon hasn't seen all of S1 so their may be some muddling through names, terms, creatures and the like.
We'll be back next week with lots of our regs back on of Alphas, The Almighty Johnsons, more Face Off and hopefully even getting to see the new series of Beauty and the Beast. Be sure to vote in our poll on what new paranormal TV you will be checking out this fall.
Snow Notes
New (again and different) Feed, the new show is up in iTunes (although I can't change the description and it says we are talking about The Gates, Haven & True Blood). I'm still working out the kinks, you listen here on the site, download the MP3 or find it in iTunes manually - it will be the only September 2012 show.

Vote in our poll on what new Paranormal TV you are watcihng to this fall -->
If we missed a new paranormal show, please let us know! Comment below or email us hexedpodcast@gmail.com
Supernatural in Syndication on Space started this week on September 4, 2012
Star Trek: The Next Generation is also starting from the beginning in syndication on Space started on September 4, 2012, and Shannon if re-watching & sharing her experience here over at planetshannon
We mention HalCon (see Suzie's coverage from last year)
We also briefly discuss Grimm S2 Ep 3 Bad Moon Rising
See out Grimm chat in video (thanks Suzie!)
We mention that Grimm will shift to airing from Mondays to Fridays, and it looks like this will be next week (Sept 14, 2012) for it's airings on CTV.
We mention that Beauty & The Beast was to start next week, but Showcase indicates it will begin October 11, 2012 (wow, I got my wires crossed there!)
Other shows we mention: Buffy the Vampire Slayer & Big Brother
We mention Get Glue and you can follow Shannon here and Suzie here on Get Glue.

0:00 - 0:48 Intro
0:48 - 3:25 News
3:25 - 27:55 Grimm S2 Ep 4 Quill
27:55 - 44:30 Face Off Season 3 Ep 2 Pirate Treasure
44:30 - 50:00 Sinbad Ep 9 Eye of the Tiger
50:00 - 52:15 Upcoming shows next week
52:15 - 53:54 Outro
The Fine Print (spoiler notations)
We talk about the shows in depth, so please watch first and then listen. We don't look ahead or watch trailers, teasers, look at casting info, so any predictions and commentary are from our own minds.
Hexed: Sisterhood of the Supernatural
All Supernatural TV. All the Time.