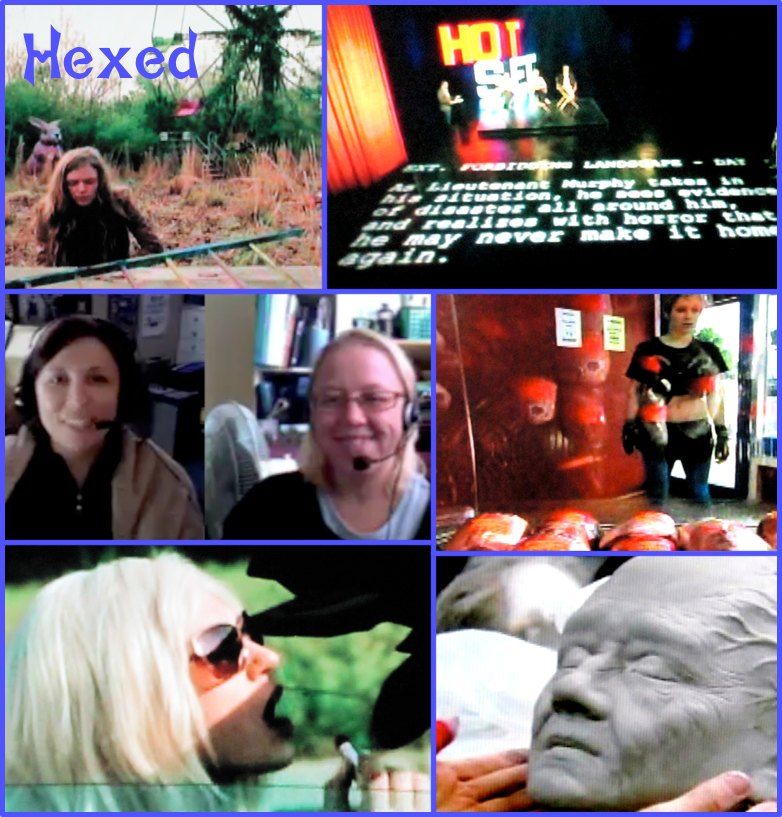 On this weeks episode of Hexed, Suzie & Shannon are having fun with the new show Hot Set, continuing to love Face Off and totally swooned by The Almightly Johnsons. We also check out the series premiere of Revolution and speak very briefly on a very disturbing episode of Paranormal Witness. We do talk about the shows in depth, so please watch them first and then listen & enjoy.
Remember: lots of shows come back or start next week (Grimm, Fringe, Haven, Last Resort & Elementary), but they will air after we record so we won't be talking about them quite just yet.
We will be back next week to chat Alphas, The Almighty Johnsons and Face Off, one of our new fave with Hot Set and also checking out more Paranormal Witness and a further check in on how Revolution shapes up in it's second episodes.
Please vote in our poll on what you thought of Revolution! ---->
Show Notes
Mabon is upcoming on Sept 22, 2012
Tatiana Maslany cast as the lead in New Original Series ORPHAN BLACK, announced by Space
Haven US start is Sept 21, 2012 on SyFy but the Canadian start is one full week behind, starting Sept 28, 2012 on Showcase
SyFy Renews Haunted Collector for a Third Season, 12 new episodes to come in 2013.
Paranormal Witness renewed for Season 3 to air June 2013, ups the episodes to 20
Supernatural Season 7 on DVD (Canada & US) September 16, 2012 - Special Features are listed on the pictures on Amazon
We mention Suzie's new Deliquent Cooking School
Other shows we mention: Dragon's Den, Endgame, Being Erica, Gilmore Girls, Lost, Bones, Shipping Wars and the movies Dredd, Twilight, Grown Up Movie Star and Resident Evil Retribution
Time Coding
0:00 - 1:49 Intro
1:49 - 12:50 News
12:50 - 25:50 The Almightly Johnsons S1 Ep 8 Can Give You Frigg
25:50 - 48:45 Revolution Series Premiere: S1 Ep1 Pilot
48:45 - 1:02:45 Face Off Season 3 Ep 5 Supermobile
1:02:45 - 1:20:33 Hot Set Series Premiere, S1 Ep 1 Crash Landed Astronaut
1:20:33 - 1:28:30 Paranormal Witness S2 Ep 6 The Apartment
1:28:30 - 1:35:30 What's on next week
1:35:30 - 1:36:45 Outro
The Fine Print (spoiler notations)
We talk about the shows in depth, so please watch first and then listen. We don't look ahead or watch trailers, teasers, look at casting info, so any predictions and commentary are from our own minds.

Subscribe in a reader

New Feed Updated as of September 2012
Hexed: Sisterhood of the Supernatural
All Supernatural TV. All the Time.