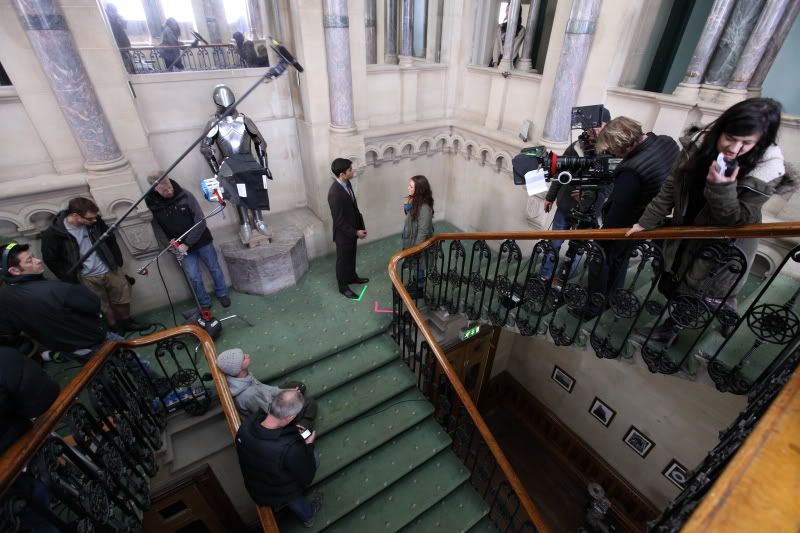 Image: Nikesh Patel & Lacey Turner during filming of Bedlam S2
Bedlam Season 2 Finale
Saturday November 10, 2012 at 8pm ET on
Space
Although Season 2 of Bedlam has had an (almost) completely different cast than Season 1, Bedlam it certainly has grown on me this season and I'm very curious to how they will wrap it all up. We have
chatted about it on Hexed occasionally
and it's nice to have a haunted house style show on to enjoy, which makes it this weeks
Paranormal Pick of the Week
. If you need to catch up on any episodes, you can watch them
online over at Space's Website
.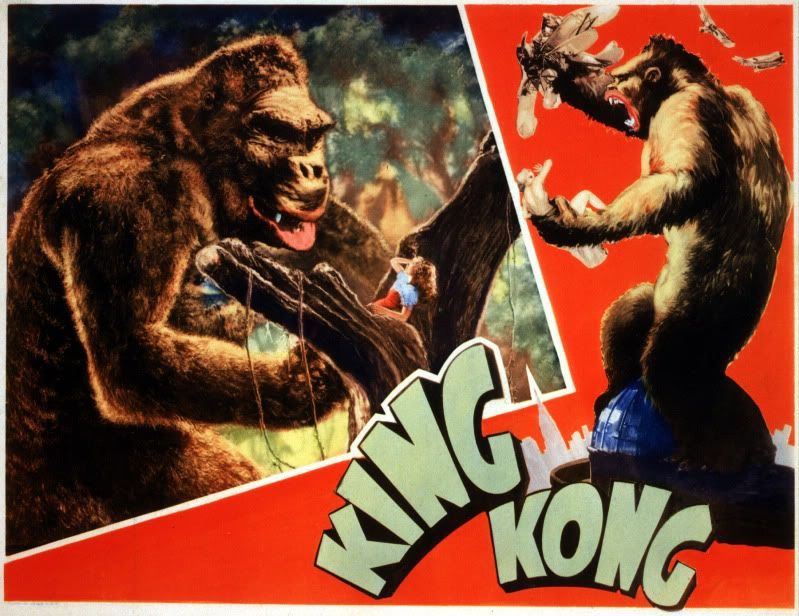 King Kong Lobby Card (source)
Also Awesome
King Kong (1933) - Sat Nov 10, 2012 at 1:15pm on TCM Canada, that's right the classic monster movie with the giant pre-historic ape. If you've not seen it, watching it on a Saturday afternoon is a perfect time to add it to your viewing card.
Earthquake (1974) - Sat Nov 10, 2012 at 5:00pm on AMC Canada, this is one 70's disaster movies that I'm not sure I've seen so I'm super keen to check it out this weekend! It stars Ava Gardner, Barry Sullivan, Charlton Heston and Geneviève Bujold and is directed by Mark Robson.
The Man with No Name Trilogy - Although it's not paranormal, I can't help but share that this awesome western trilogy starring Clint Eastwood will be airing on TCM Canada on Friday November 9, 2012 starting at 8pm. That's right, they are airing A Fistful of Dollars, A Few Dollars More *and* The Good, The Bad and The Ugly back to back to back. What a treat!