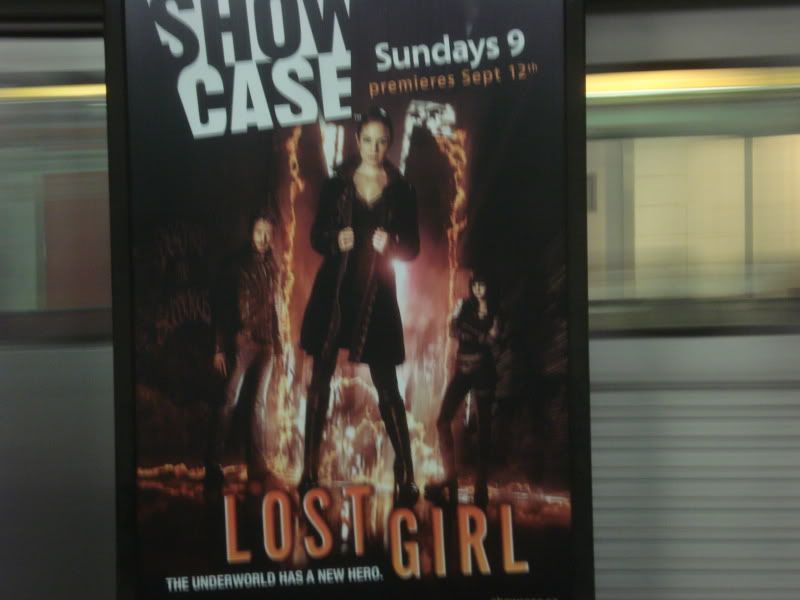 Take a moment and vote on the poll to let us know what shows you'll be watching ------->
No podcast today folks, with two of the regular shows we talk about not being on due to Labour Day weekend (Haven, True Blood) and with Suzie missing The Gates this week, it would have been a bit of an odd cast. Instead of chatting we have for you a run down of the returning & new paranormal & supernatural TV. And some of these start very, very soon - in fact Vampire Diaries returns tomorrow! Oh, my!
Returning Shows
The Vampire Diaries

Season 2 begins Thurs Sept 9

Fringe

Season 3 begins Thurs Sept 23

Medium

Season 7 begins Friday Sept 24

Smallville

Season 10 begins Friday Sept 24

Supernatural

Season 6 begins Friday Sept 24 (new night!)
New Shows
Lost Girl

(features a succubus) Starts Sunday Sept 12 on Showcase

The Event

(Alien invasion/conspiracy) Starts Monday Sept 20

No Ordinary Family

(post-accident a family develops superpowers) Starts Tuesday Sept 28
Non Paranormal, but may appeal to genre fans for other reasons
Castle

– stars Nathan Fillian ("Firefly") - Seasons 3 starts Monday Sept 20, 2010

Hawaii Five-0

– Stars Alex O'Loughlin ("Moonlight"), Daniel Dae Kim ("Lost" and Grace Park ("Battlestar Galactica") - Debuts Monday Sept 20

Undercovers

– A regular couple were previously CIA agents, created by JJ Abrams ("Lost", Star Trek). Debuts Wednesday Sept 22

Nikita

– Same principle as the film

La Femme Nikita

, woman turned spy turns against agency - Debuts Thurs Sept 9

Merlin

- British series screens this side of the pond on Space, Season 2 starts Saturday Sept 11
Be sure to
check your local listings
for show times & start times in your area.
PODCAST HOSTING CHANGE - SNAG THE NEW FEED!
Sounds like we are heading into a pretty stellar fall line up for paranormal, supernatural and more fun shows on TV! Anything you'll be watching that isn't on the list? Have a most anticipated series this year? Let us know what it is!