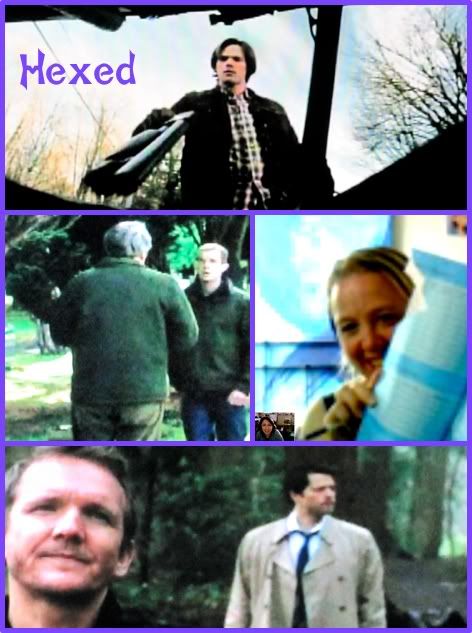 On this weeks podcast Suzie and Shannon chat about the final 2 episodes of Season 6 of Supernatural along with recent-to-Canadian TV ep of Being Human UK. We also have exciting news for Canadian TVers for some summer paranormal TV goodness and continue to look at Fall TV including the CW line up and ponder about already not-going-ahead-previously-announced fall shows. We of course have tangents include challenges for superhero shows to work on TV and please ignore the ridiculously frequent noise of phones ringing in the background.
Next week we are taking a week off but we'll be back around June 8, 2011 to discuss the final 2 eps of Being Human UK Season 3.
0:00 - 0:45 Intro
0:45 - 20:40 News
20:40 - 40:20 Being Human UK S3 Ep 6 Daddy Ghoul
40:20 - 1:26:00 Supernatural S6 Ep21 & 22 Let it Bleed & The Man Who Knew Too Much
1:26:00 - 1:34:00 Poll Results & Random TV Tangents
1:34:00 - 1:35:16 Outro
Show Notes:
Hexed: Sisterhood of the Supernatural
All Supernatural TV. All the Time.
Hexedpodcast.blogspot.com