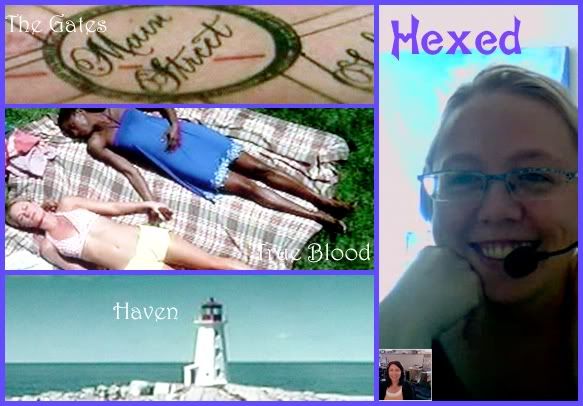 We were treated to an awesome week of paranormal TV with True Blood off the rails this week in it's second half of the season, more drama in The Gates and Suzie & Shannon express their undying love of Haven. As always, we talk about the shows in depth and highly encourage watching the episodes before listening.
Important Update:
We have CHANGE PODCAST HOSTING, please snag the
new RSS feed and re-subscribe to the podcast here
.
You can also subscribe through
iTunes here
.
Thank you for your patience during our migration.
Show Notes:
0:00 – 1:30 Introduction
1:30 – 6:00 News
6:00 – 33:40 True Blood: Season 3, Ep 08, Night on the Sun
33:40 – 1:00:50 The Gates: Season 1, Ep 07, Digging in the Dirt
1:00:50 – 1:38:00 Haven: Ep 05 Ball and Chain
1:38:00 – 1:39:00 What's on TV this week & what we'll be talking about next week
1:39:00 – 1:40:58 Outro
Show Notes
We mentioned the
Supernatural Gag Reel from Season 5
We also talked a lot about the great content on the
Haven Facebook Fan Page
Hexed: Sisterhood of the Supernatural
All Supernatural TV, All the Time.