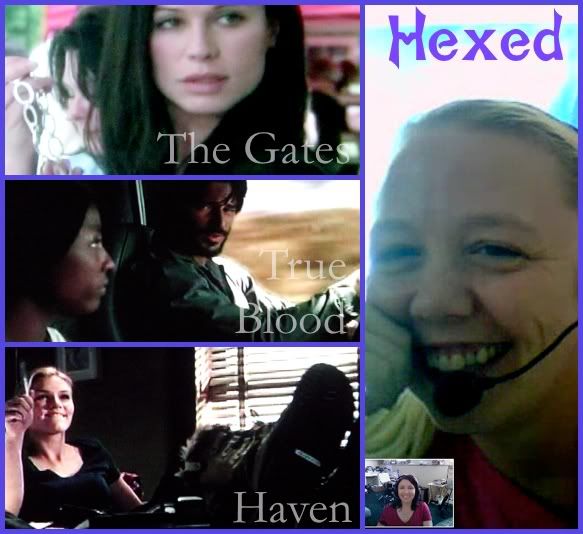 Episode 23 is Live!
Important Update:
We have CHANGE PODCAST HOSTING, please snag the
new RSS feed and re-subscribe to the podcast here
. Thank you for your patience during our migration. The new feed should in in iTunes shortly, we'll have that new link next week.
On this week's episode of Hexed: Sisterhood of the Supernatural, Suzie & Shannon discuss the latest episodes of True Blood, The Gates and Haven. There's lots of thing we love this week from the awesomeness of Sam, guys who quote Charlotte Brontë and the beauty of Haven (aka Lunenberg , Nova Scotia). All three shows were a lot of fun this week and we had a lot of fun chatting about them!
As always, we talk about the shows in depth and highly encourage watching the episodes before listening.
Show Notes:
0:00 – 01:07 - Introduction
01:07 – 2:10 – News – Ghosthunters on OLN clarification
2:10 – 38:58 – True Blood, Season 3 Episode 7 – Hitting the Ground
38:58 – 1:09:32 – The Gates, Season 1 Episode 6 - Jurisdiction
1:09:32 –1:36:37 - Haven, Episode 4 - Consumed
1:36:37 – 1:37:17 - What's on TV this week & what we'll be talking about next week
1:37:17 –1:38:07 – Outro
Hexed: Sisterhood of the Supernatural
All Supernatural TV, All the Time.