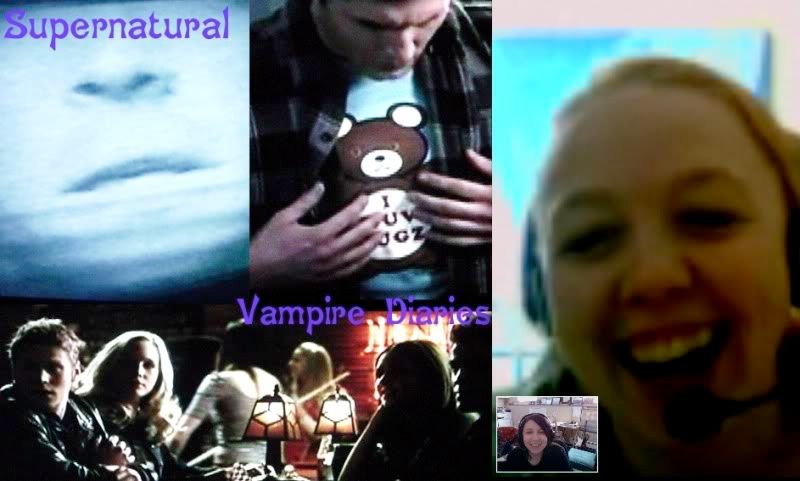 Episode 9 is now live
On this week's episode of Hexed: Sisterhood of the Supernatural, Suzie & Shannon continue to enjoy new episodes of Vampire Diaries & Supernatural! As always, we talk about the shows in depth and highly encourage watching the episodes before listening.
Show Notes:
0:00 – 1:10 - Introduction
1:10 – 2:30 - News: Blog for the Site: hexedpodcast.blogspot.com
2:30 – 33:10 – Vampire Diaries, Season 1 Episode 16 - There Goes the Neighbourhood
33:10 – 1:03:45 - Supernatural, Season 5 Episode 16 - Dark Side of the Moon
1:03:45 – 1:04:20 - What's on TV this week & what we'll be talking about next week
1:04:20 – 1:05:19 – Outro
Hexed: Sisterhood of the Supernatural
All Supernatural TV, All the Time.
References:
Nina Dobrev was born in Bulgaria
What's the name of the Restaurant
Musical Connections:
And the random Korn song Shannon was thinking of in reference to Vampire Diaries title was "Keep them Separated", although retrospectively it looks like it could be more applicable to this weeks episode of Supernatural.
Vampire Diaries title "There Goes The Neighbourhood" is a song by Sheryl Crow
Supernatural title "Dark Side of the Moon" is by Pink Floyd
Movie Connections in Supernatural discussion:
Star Trek: Generations "The Nexus"
Constantine
Poll Results from Last Week:
Vampire Diaries: Do You Like the Elana's Mother Storyline
Bring Back Katherine: 66%
Yes: 33%
No: 0%
Supernatural: Who Do You Lean To
Dean: 66%
Sam: 33%
Supernatural: Would Bobby have Answered the Phone:
Yes: 66%
No: 33%
Thanks everyone for voting on the polls, new ones are up for your enjoyment!